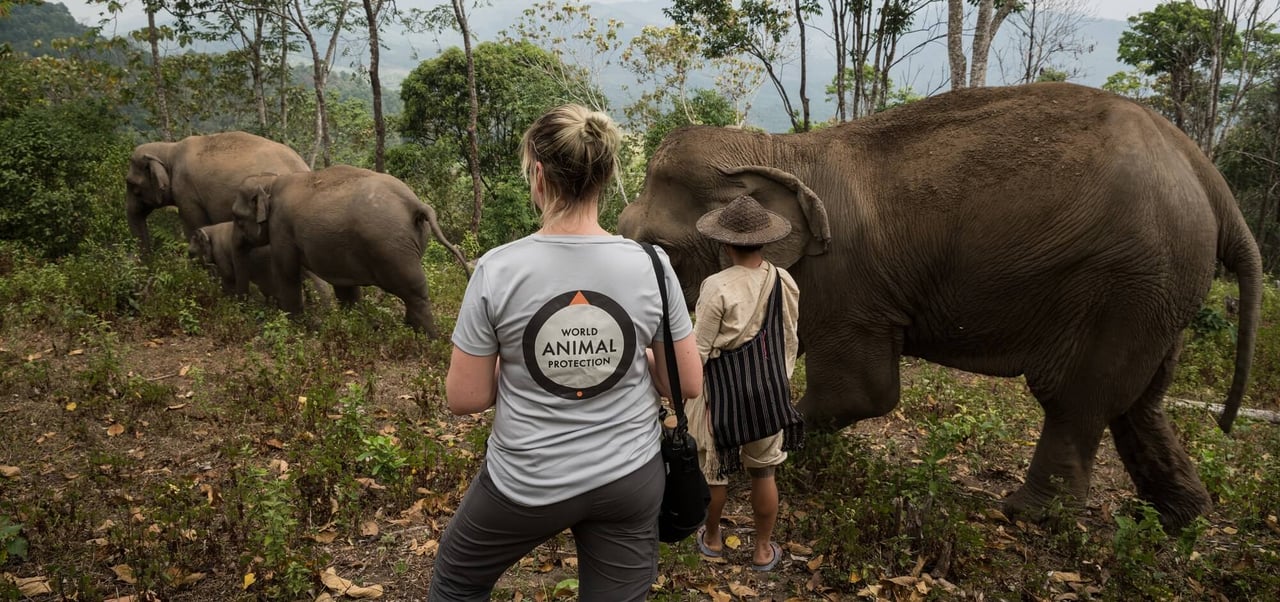 Our mission of moving the world to protect animals would not be possible without the work of our brilliant teams at World Animal Protection.
Careers
With the help of our people, we can change the way the world works and move toward a future where animal cruelty and suffering does not exist. We need someone like you to join the fight!
Why choose us?
Working for World Animal Protection will offer you the chance to be a part of a global community committed to moving the world to protect animals. As a people-centred organisation, it is our aim to ensure that our employees can work in an inclusive environment which centres around delivery and learning.
Working at World Animal Protection provides you with the opportunity to be part of the change. Whether you are delivering our mission directly or enabling us to achieve our goals behind the scenes, you will be helping us to take every small step towards achieving our big goals. If you are passionate about animal welfare, we encourage you to apply to join us in meaningful work and become a valued part of our global community.
Achievements for animals 2022
Values
Our global values and behaviours shape everything that we do. We have seven values that underpin how we work together each and every day. Expected behaviours support these values, which encourage us to act in accordance with our organisational culture. By embracing these values and behaviours, we will achieve our vision and mission for animals.
View our values and behaviours
Equity, Diversity and Inclusion
World Animal Protection believes that success in achieving our vision to end cruelty and suffering to animals depends on a culture that values and celebrates the diversity of our people.
As an equal opportunity employer, we are committed to creating a diverse and inclusive working environment, empowering all our people to achieve their potential. We actively celebrate the diversity of our people and while we have more work to do, we are committed to ensuring all our people are heard and feel included. We will not rest until we achieve equity and equality of opportunity for all our people.
Take action