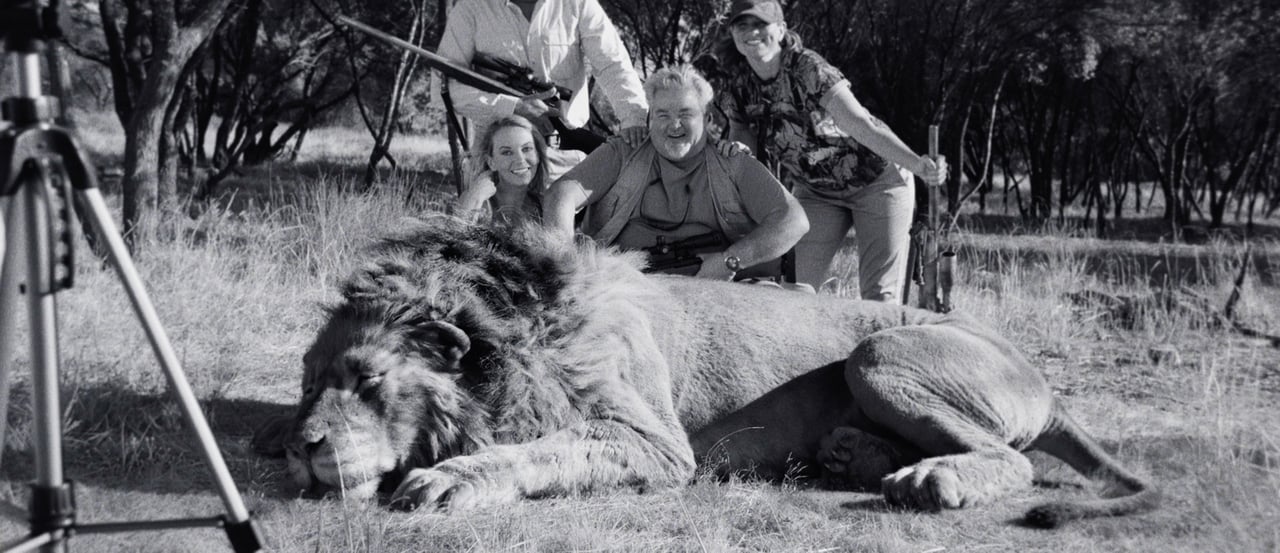 Global Tourism Industry Joint Position on Trophy Hunting in South Africa
Trophy Hunting
"As leaders in the global tourism industry, we the undersigned, consider trophy hunting* to be a cruel and an unacceptable approach to wildlife conservation and sustainable development efforts. We believe responsible wildlife-friendly tourism is an under-utilised sustainable alternative, providing income and incentives to protect animals whilst fostering a greater respect than killing them for sport, pleasure and entertainment. We call on the South African Government to reject trophy hunting as part of any 'new deal'1 for wildlife and as the default long-term solution to the problems of conservation financing and wildlife population management. Instead, we urge commitment to fully exploring non-lethal, non-consumptive alternatives such as wildlife-friendly tourism and other economic measures that incentivise conservation, avoid the killing of wild animals for sport and ensure a more equitable distribution of profits to local communities. We believe that promoting the growth of responsible wildlife-friendly tourism in South Africa has the potential to help finance wildlife conservation, to demonstrate that wildlife is worth more alive than dead, and that trophy hunting has no place in the future of sustainable tourism in South Africa."
New Polling Data
We draw attention to new research polling data2 which found:
Most International Tourists and South Africans Don't Support Trophy Hunting
Most international tourists (72%) would not wish to visit a country that has included trophy hunting as a key part of its economy.
Most South African citizens (70%) find it unacceptable for trophy hunting to be included as a key part of its economy.
Trophy Hunting is Damaging South Africa's Brand as a Tourist Destination
Most international tourists (74%) agree that making trophy hunting a key part of its economy will damage South Africa's reputation.
Most South African citizens (70%) agree that South Africa would be a more attractive tourist destination if it banned trophy hunting.
Going "Wildlife-Friendly" is the Future of South Africa's Tourism Industry
Most international tourists (84%) agree that the South African government should prioritise wildlife-friendly tourism over trophy hunting.
Most South African citizens (74%) agree that trophy hunting should not be permitted before other wildlife-friendly alternatives have been explored.
*Trophy hunting is the controversial killing of an animal for competition or pleasure, with the purpose of acquiring body parts - such as heads, tusks, antlers, horns, or skins - as a status symbol or for display. Trophy hunting is distinct from killing an animal to obtain meat for human consumption.
Concluding Statement
If responsibly managed, the development of wildlife-friendly tourism and the removal of the trophy hunting industry has the potential to enhance South Africa's international reputation. Since trophy hunting represents less than 2% of the total tourism value to the country3 removing it will come at a low cost to the economy. It would also reposition the country as a competitive destination of choice for responsible travellers and tour operators, helping repair the decade of reputational damage caused by the spotlight on the cruel commercial captive lion industry, and avoiding further reputational damage.
Moving towards ending the commodification and cruel exploitation of wildlife could be South Africa's ultimate wildlife protection goal. We can no longer reduce wild animals to commodities to be cruelly exploited by humans without regard for their lives or welfare. It makes little sense for South Africa to support growth of trophy hunting given its low economic value and high unacceptability amongst both South African citizens and international tourists.
South Africa needs to enact environmental policies that protect individual wild animals and allow them the right to live in the wild. Wild animals are sentient beings, and their intrinsic value should be recognized as an essential component in ensuring the survival of species and the protection of the environment. This is the real 'new deal' for wildlife, people and the planet.
Our Ask
We the undersigned, as leaders in the global tourism industry therefore call for the South African Government to: (1) reject cruel consumptive practices such as trophy hunting as a default approach to sustainable development and conservation; (2) make a public commitment to end trophy hunting; (3) invest in other non-consumptive economic alternatives including wildlife-friendly tourism instead.
ANVR
Apollo
Aroma Nepal Treks & Expeditions
Awake Travel
Better World Tours
Booking.com
Bravo Tours
BRDO
Comfortable Hiking Holidays
Earth Changers
Estação Gabiraba
Expedia Group
Ferie med Formal
First Travel Group
G Adventures
Gondwana Brasil
Haka Educational Tours
Hannibal Travel
Hojskolendk
Inspire Me Travel
Intrepid Travel
Jesper Hannibal Rejser
Koon Holidays
Monkeys and Mountains Adventure Travel
Nordic Leisure Travel Group
Onçafari
Responsible Travel
STC Expeditions
Stjernegaard Rejser
Tour Amigo
Travelopia
Traversing Africa
Tripadvisor, Inc.
Tully Luxury Travel
Turismo de Experiência
Turismo Responsável
Viare Travel
World Expeditions